What's On

Get Messi! Live Greatness at Hard Rock Cafe

Live greatness at the Hard Rock Cafe Piccadilly Circus with a little touch of Messi magic! Try the taste of a burger crafted by one of football's legends with the aptly named Messi burger.

Dates

01/12/2022 - 01/12/2022

Price

£- ££
Endearingly known over the course of his career by a series of nicknames, Lionel Messi is certain to go down in history as one of the greatest players that football has ever seen.

Early in his career, Messi was dubbed 'La Pulga' or 'The Atomic flea' for his build, agile playing style and ability to manoeuvre around defenders with the classic dropped shoulder move. These days known fondly by fans as 'The GOAT' or, our personal favourite, 'The Messiah', Messi has proven to be an inimitable been a force to be reckoned throughout the 2022 World Cup.

Hard Rock Cafe Piccadilly Circus are celebrating this living legend in more ways than one this December with a burger for champions and a clothing collection with an element of Augmented Reality!

The Messi Burger
Messi in more way than one, this burger is a definite game-changer. Made from the Hard Rock Cafe's Legendary Steak Burger, the Messi Burger: Champion's Edition is filled with ten of Leo's favourite ingredients, including provolone cheese, sliced chorizo, caramelized red onion, and Hard Rock's signature, spicy, smoky sauce served on a toasted brioche bun with shredded lettuce and vine-ripened tomato.
Now including 3 new sauces- Latin chili, chimichurri and aioli. Certainly a dinner of champions!


The Messi Collection 2.0
To be the best, you've got to dress the part! Hard Rock Cafe have put together some wearable footballing greatness. Choose from a selection of eye-catching tees, cosy hoodies and fashionable bucket hats, beanies and bags that to keep you covered from head to toe in greatness. Donning the Messi logo, you can also explore an awesome Augmented Reality element.

The perfect way to keep cosy and support the Leo Messi on his quest the World Cup final, this winter!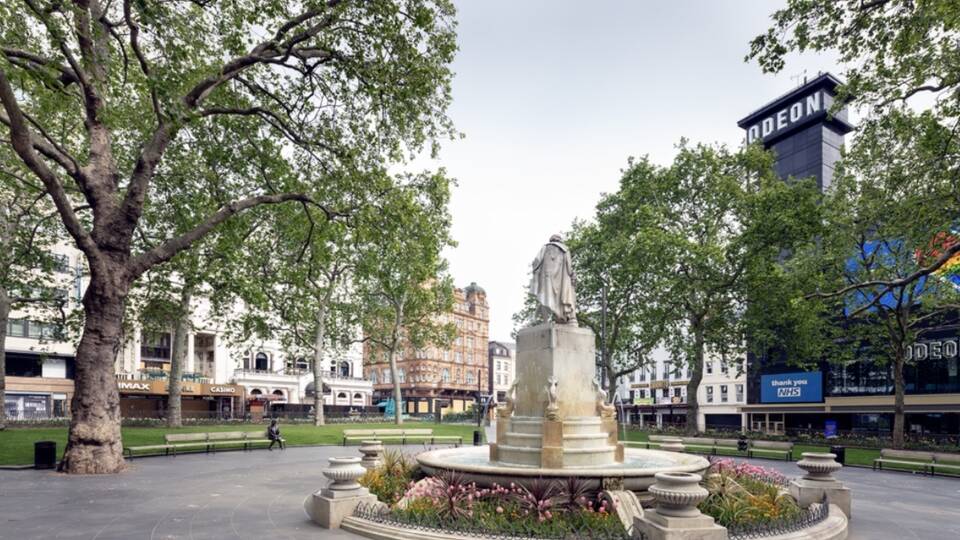 Duel Purpose
Leicester square has been home to a number of historical figures. Statues of William Hogarth, Sir Joshua Reynolds, John Hunter and Sir Isaac Newton have all featured in the gardens, which at the centre, permanently showcases William Shakespeare.