What's On

Gymbox: Anti-Dry Jan

*an ice-cold six pack of Tiny Rebel beer, that is!
Dates

04/01/2022 - 04/01/2022

Location

Price
Join the 'Beer Crawl' on St Martins LaneFitness fanatics GYMBOX have started an Anti-Dry January campaign this year. Instead launching an anti-dry January strongman style gym class named 'Bar Crawl' which is inspired by the much loved, humble pub. This circuit class also comes with a rare guarantee that participants will leave the class with a six pack... of BEER!After the indulgence of the festive season and the beginning of a new year, the pull towards starting dry January can be a strong one. However, a recent study has found that people that adopt Dry January are no more likely to reduce their alcohol intake throughout the year, GYMBOX is bucking the trend this month.Embrace the colliding of two worlds- the gym and the pub. You'll be immersed in the pub life as soon as you enter, as you're treated to an (energy) shot with your warm-up. The typical gym weights are replaced with beer-filled kegs at varying heaviness. Select your keg and continue with the strongman-style circuit which comprises of six stations adapted to help you raise the... bar.
Keg Lift – Dead lift with keg
Landlord's Walk – Farmer's Walk with weighted kegs
Pulling Pints - Rope pull with weighted keg
Changing the Barrel - Sledge weighted with Kegs
Don't spill my drink - Overhead keg squat
Queue jump – Bunny hops over keg
Just when you think you'll be treated to a reprieve... the 'rest' station comprises of a drinking game favourite - Beer Pong! Manage to get the ball in and you can treat yourself to a 45 second rest! Miss out and it's the forfeit for you, in the form of ten beerpees (that's burpees to those wondering!)According to some fascinating research, providing a reward for exercising can increase exercise intensity by up to 10% meaning that the promise of an ice-cold six pack could see you working even harder! At the end of class, each participant will receive a six-pack of Tiny Rebel beers to savour and enjoy, guilt-free!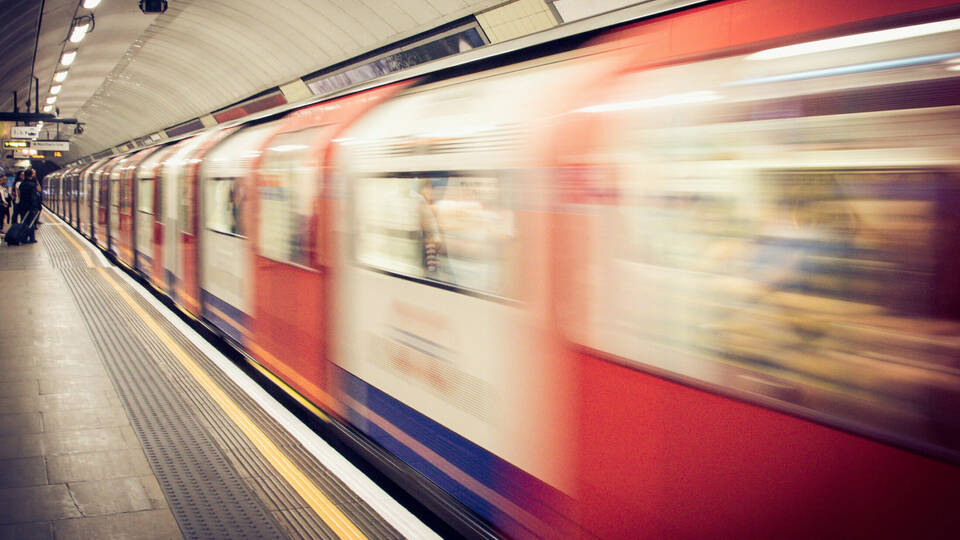 Covent Garden to Leicester Square
The tube journey on the Piccadilly line between Leicester Square and Covent Garden is London's shortest, travelling only 260 metres. It lasts only 45 seconds and at £29.81 per mile, is one of the worlds' most expensive rail journeys – enough of an incentive to take the scenic route and walk.