What's On

Menabrea at The Hampshire

Award-winning Italian brewed beer Menabrea begins its residency at The Hampshire Lounge Bar in Leicester Square
Dates

24/08/2022 - 24/08/2022

Location

Price
A taste of Italy in LSQ
Experience The Hampshire Lounge Bar new residency by Menabrea - the award-winning beer brewed in the foothills of the Italian Alps. Enjoy nibbles and Menabrea on draught in our Leicester Square beer garden, Wednesdays to Sundays from 12 to 10pm.
The Hampshire Lounge Bar has recently unveiled a new beer garden on Leicester Square in partnership with Menabrea. Premium in taste and rich in heritage, Menabrea is an award-winning beer brewed in the foothills of the Italian alps. Head to London's busiest square this summer for a few beers and small plates from the Lounge Bar menu.
If you're looking for an added dining experience, neighbouring Leicester Square Kitchen serves exquisite Mexican and Peruvian cuisine complemented by innovative cocktails and evening DJs. From delicious tacos and vegetarian dishes to sizzling meats and fish straight from the Mexican grill and Peruvian barbecue, Leicester Square Kitchen is central London's ultimate shared dining spot you don't want to miss.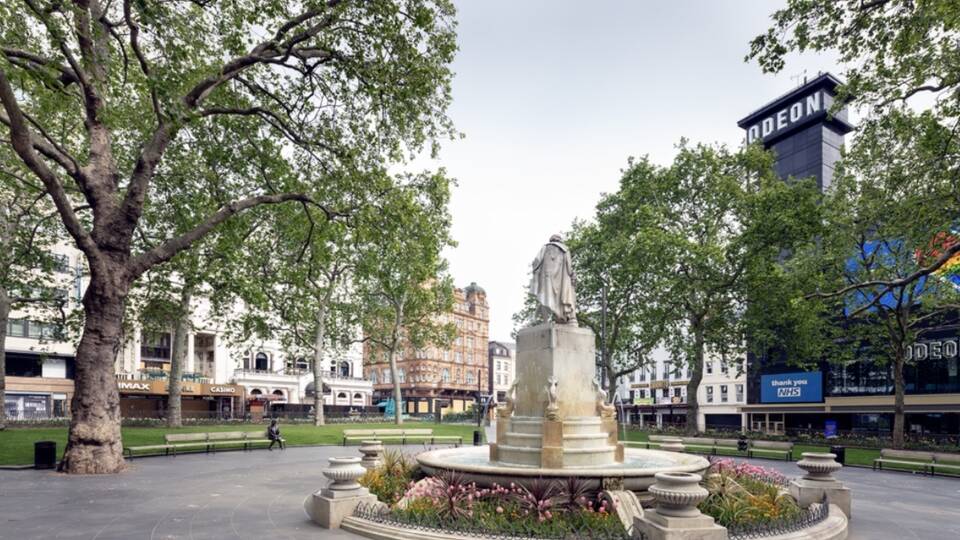 Duel Purpose
The tube journey on the Piccadilly line between Leicester Square and Covent Garden is London's shortest, travelling only 260 metres. It lasts only 45 seconds and at £29.81 per mile, is one of the worlds' most expensive rail journeys – enough of an incentive to take the scenic route and walk.