What's On

National Burger Day

Celebrate National Burger Day with this mouth-watering offer!
Dates

25/08/2022 - 25/08/2022

Location

Hard Rock Cafe, Piccadilly Circus

Price
On 25 August 2022, Hard Rock Cafe – the home of the American burger in London since 1971 – is offering a juicy
'Buy One Get One Free'
on all their burger meals to celebrate National Burger Day! Simply give the password,
'All is One'
to your server at Hard Rock Cafe Piccadilly Circus to unlock a backstage pass to two burgers for as little as £11.00!
From the 100% plant-based Moving Mountains
®
burger through to the mouth-watering Messi burger – the game-changing take on the classic Hard Rock Legendary Steak Burger designed by global football superstar Lionel Messi - Hard Rock Cafe's line-up available for
'Buy One Get One Free'
includes their full burger menu:
MESSI BURGER
ORIGINAL LEGENDARY BURGER

®

BBQ BACON CHEESEBURGER
THE BIG CHEESEBURGER
DOUBLE DECKER DOUBLE CHEESEBURGER
MOVING MOUNTAINS® BURGER (VG)
SURF & TURF BURGER
COUNTRY BURGER
SWISS MUSHROOM BURGER
SPICY DIABLO BURGER
This offer applies to the cheapest burger within your order. Burger options may vary per location and are subject to availability. Available for in-cafe dining only, not available on delivery or take-away. For more information please click here.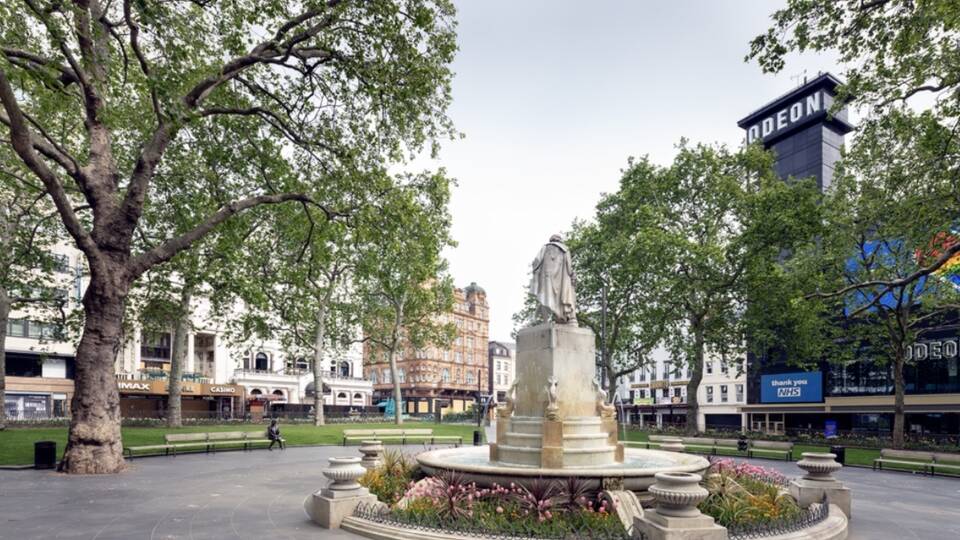 Red Square
The tube journey on the Piccadilly line between Leicester Square and Covent Garden is London's shortest, travelling only 260 metres. It lasts only 45 seconds and at £29.81 per mile, is one of the worlds' most expensive rail journeys – enough of an incentive to take the scenic route and walk.