What's On

Two for one tickets to Cindy Sherman Exhibition at National Portrait Gallery

Enjoy a trip the National Portrait Gallery to see one of the most influential artists of the 21st Century, with this exclusive Summer Screenings special offer!
Dates

08/08/2019 - 08/08/2019

Location

St Martin's Place, WC2H 0HE

Price

££
The mast of disguiseDiscover one of the most influential artists of our time, Cindy Sherman at the summer exhibition at the
National Portrait Gallery
.Offering an exclusive two for one on tickets to the exhibition and only moments away from Leicester Square, the there's no excuse not too.Tickets are priced from £18 - £20, or £17 - £19 for concessions, and must be purchased in person to redeem the offer.Exhibition displaying from 27
th
June – 15
th
September 2019.Tap below to find out more.What to expectThe exhibition is an eye-opening view into the development of a young British lady. Rated 5* by Time Out, Evening Standard and The Observer, the display is a must-see.The major new retrospective explores the development of Sherman's work from the mid-1970s to the present day, and features around 150 works from international public and private collections as well as new work never before displayed in a public gallery.Focusing on the artist's manipulation of her own appearance and her deployment of material derived from a range of cultural sources, including film, advertising and fashion, the show explores the tension between façade and identity.Tap below to read the National Portrait Gallery's Cindy Sherman blog post.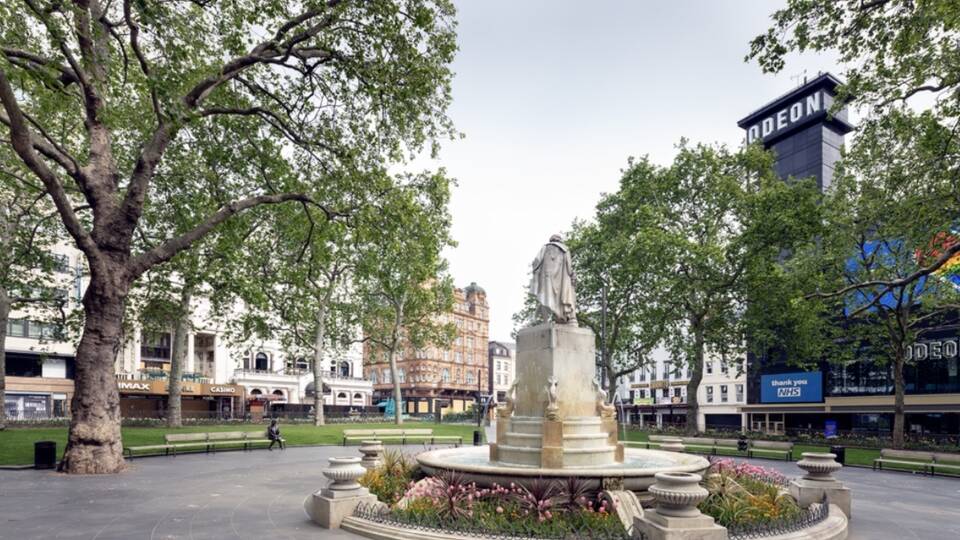 Duel Purpose
Throughout the 17th century, Leicester Square was a notorious duelling location. Famous duels are said to have occurred here, including one between a Captain French and Captain Coote.