What's On

Art of London Wellness Zone

Discover a peaceful oasis in the bustling heart of London with the Art of London Wellness Zone.
Dates

30/08/2023 - 30/08/2023

Location

Leicester Square, London, UK

Price

Free
Immerse yourself in a rejuvenating experience at Leicester Square Gardens on 30th and 31st August. Step into the tranquil world of the Art of London Wellness Zone, where you can unwind and find your inner calm amidst the vibrant city.
Join Art of London for two delightful days filled with relaxation spaces and engaging activities. You can participate in soothing painting classes, group meditation sessions, and revitalising yoga and mindfulness workshops, all presented by experts from Neon at 194 Piccadilly.
Don't miss the chance to be a part of the art itself! Capture a unique moment with the Fujifilm INSTAX van, stationed in the square. Strike a pose with your eyes closed and create a one-of-a-kind photo that perfectly captures the essence of the event.
Mark your calendar and be a part of this special occasion that brings tranquillity and creativity together in the heart of London. Your journey to wellness begins here at the Art of London Wellness Zone.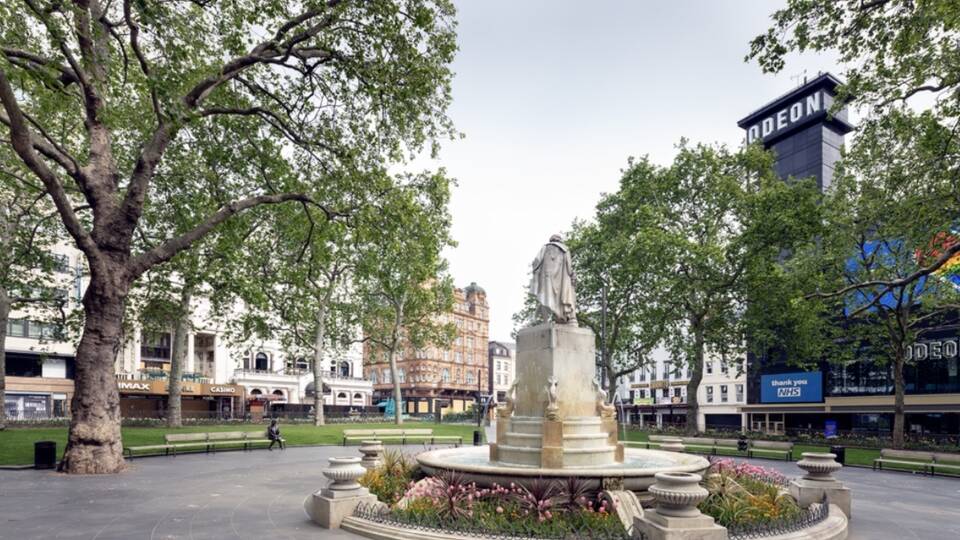 Covent Garden to Leicester Square
Leicester square has been home to a number of historical figures. Statues of William Hogarth, Sir Joshua Reynolds, John Hunter and Sir Isaac Newton have all featured in the gardens, which at the centre, permanently showcases William Shakespeare.