What's On

Bitter Wheat at the Garrick Theatre

After a three-decade sabbatical, John Malkovich returns to the West End stage in this must-see dark, drama comedy.
Dates

07/06/2019 - 07/06/2019

Location

2 Charring Cross Road, WC2H 0HH

Price

££
The long awaited return of John MalkovichAre you ready to be wowed by the show-stopping Bitter Wheat at the
Garrick Theatre
?After a short sabbatical from the stage, John Malkovich is back. Playing the role of Barney Fein, he's a Hollywood producer with a dark history to hide.Fein is a corrupt Hollywood mogul and predatory studio head. The play touches on recent troubling stories of our times (cough, cough Harvey Wienstien).Don't miss the must-see West End play, promising an abundance of drama and dark comedy.Book your tickets online using the button below. Or, call the theatre box office on +44 0330 333 4811.The rise and fall of an infamous mogulBitter Wheat takes audiences on journey through the darker side of Hollywood glamour, featuring lots of comedy, chivalry and chaos along the way.The play explores the life of the notorious Barney Fein and those who unfortunately encountered him. Prepare for a bumpy ride as the story goes from his rise to power, to his fall to worldwide shame.Written and directed by David Mamet (Glengarry Glen Ross), tickets are already in hot demand.Staring John Malkovich, Doon Mackichan, Ioanna Kimbook and more. (Further stars will be announced soon!)Book your tickets before they sell out to see this epic theatrical depiction of an infamous Hollywood kingpin.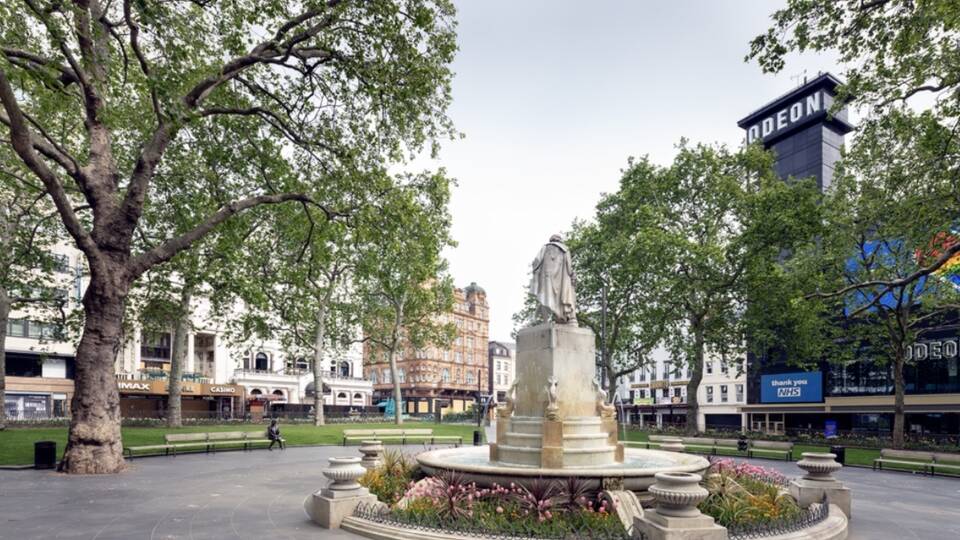 Newton to Shakespeare
The tube journey on the Piccadilly line between Leicester Square and Covent Garden is London's shortest, travelling only 260 metres. It lasts only 45 seconds and at £29.81 per mile, is one of the worlds' most expensive rail journeys – enough of an incentive to take the scenic route and walk.