What's On

Discover the beauty beneath your skin at Body Worlds: The Museum Experience

Take a different perspective on Valentine's Day with a special visit to the beating heart of Piccadilly Circus!
Dates

06/10/2018 - 06/10/2018

Location

London Pavilion, 1 Piccadilly Circus, W1J 0DA

Price

££
Explore the science behind your heartPerhaps the lovey-dovey side of Valentine's day isn't quite up your street? Or maybe your passion lies with anatomy and science?Consider this for an alternative date night solution!Discover the beauty beneath your skin in the beating heart of London's Piccadilly Circus and visit London's newest museum experience, Body Worlds today.Dr Gunther von Hagens' renowned exhibition of real human bodies has sparked curiosity and awe around the world with over 47 million visitors globally. Journey through the human body and discover the magic and mysteries that lie within your heart and mind, and so much more.
Find out more and book your tickets today
.A world-class exhibition, a life-changing experienceExpect a unique, exciting and interactive journey through the human body, described by many as 'emotional', 'extraordinary' and even 'life-changing'.All anatomical specimens in the exhibition are real.Body Worlds is the only exhibition of real human bodies with its own established donor programme. Currently, there are over 17,000 Body Worlds donors, worldwide, who approved to donate their body to Body Worlds for public display and educational purposes.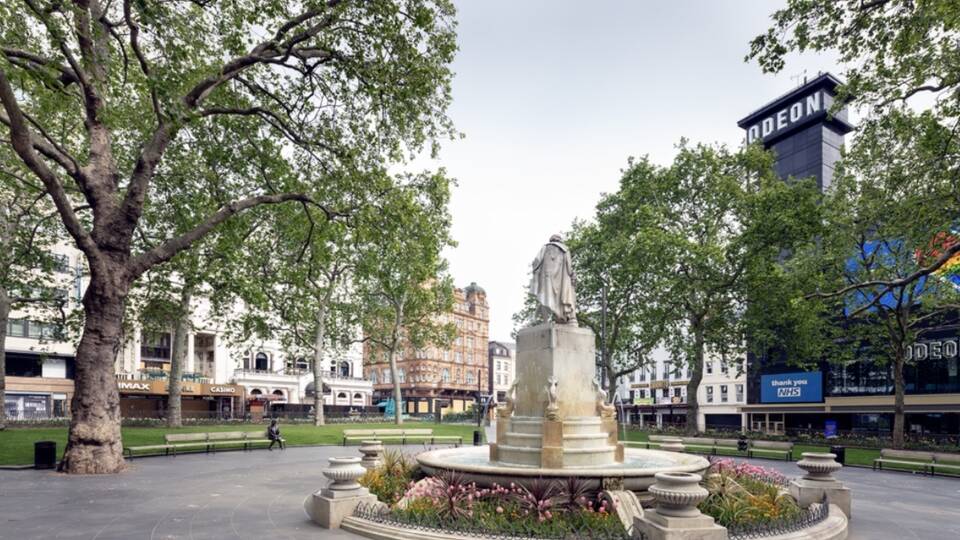 Covent Garden to Leicester Square
Throughout the 17th century, Leicester Square was a notorious duelling location. Famous duels are said to have occurred here, including one between a Captain French and Captain Coote.