What's On

Family-friendly, Where is Peter Rabbit at the Theatre Royal Haymarket

A family-favourite returns this summer, bringing you a spectacular musical theatre production based on the original tales by Beatrix Potter.
Dates

10/07/2019 - 10/07/2019

Location

18 Suffolk Street, SW1Y 4HT

Price

££
The critically acclaimed musical adventureLooking for a magical family theatre caper this summer?Hop onto your seats and get ready to immerse yourself in the magical world of Beatrix Potter with this musical adventure at
Theatre Royal
Haymarket
.From just £15 a ticket, watch family-favourite tales and beloved characters as they are brought to life in this theatrical spectacular showing all summer.Whether you're after a warm, fluffy hug of nostalgia, or the perfect introduction for your kids to Beatrix Potter's stories, this is a truly charming production for the whole family to cherish and enjoy together.
Book your tickets via email here
, call the theatre box office on +44 020 7930 8800 or tap the button below to reserve your tickets online.One mischievous Peter RabbitLook out for the ferocious Mr. McGregor, reach heady heights with Jemima Puddle-Duck, do the laundry with Mrs. Tiggy-Winkle and, fall in love with the mischievous Peter Rabbit.Featuring joyful songs performed live for every show, get ready to shake your tail to the delightful dancing on stage to lyrics by one of Britain's most beloved playwrights, Sir Alan Ayckbourn.Handed down from generation to generation, tales from Beatrix Potter hold a special place in our hearts.Get ready to feel a sprinkle of summer magic as it fills the air. Relax to enchanting original songs and watch beautifully handcrafted puppets come to life on stage.Based on the original tales by Beatrix Potter.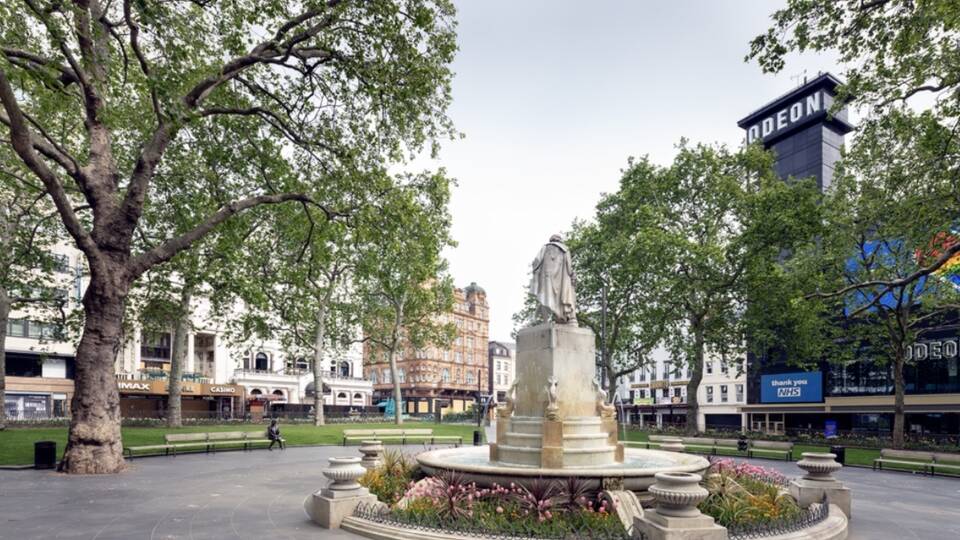 Newton to Shakespeare
In 1849, whilst in London, Karl Marx lived in the German Hotel, which is now Leicester House.