What's On

Festive Treats at Hotel Indigo, 1 Leicester Square
Dates

23/11/2018 - 23/11/2018

Location

1 Leicester Square, WC2H 7NA

Price

£££
Mulled Wine and Gingerbread treatsPerched atop the four-star hotel, accessed by an inconspicuous side entrance, it is the only rooftop terrace in Leicester Square. Mirroring the 1920s glamour of its theatrical surroundings, the hidden treasure draws guests in to an art deco, glass-and-marble haven.Especially for the
festive season
, why not get toasty on the terrace with a steaming glasses of mulled wine? Served alongside traditional gingerbread men, sip and simmer whilst enjoying panoramic views of London's magical skyline.Overlooking the twinkling lights of
Christmas
in Leicester Square fair below, soak up the magic of Christmas with this wonderful view.A view for everyoneHotel Indigo's trendy bar is not just for hotel guests. Anyone can visit. Simply turn up on the day and take the lift to the ninth floor.From this unique vantage point, experience a sweeping panorama view of top London landmarks and glamorous film premieres from the streets below.Raising a glass to the view, enjoy signature sundowners with spectacular sunsets.
Reserve your table today
.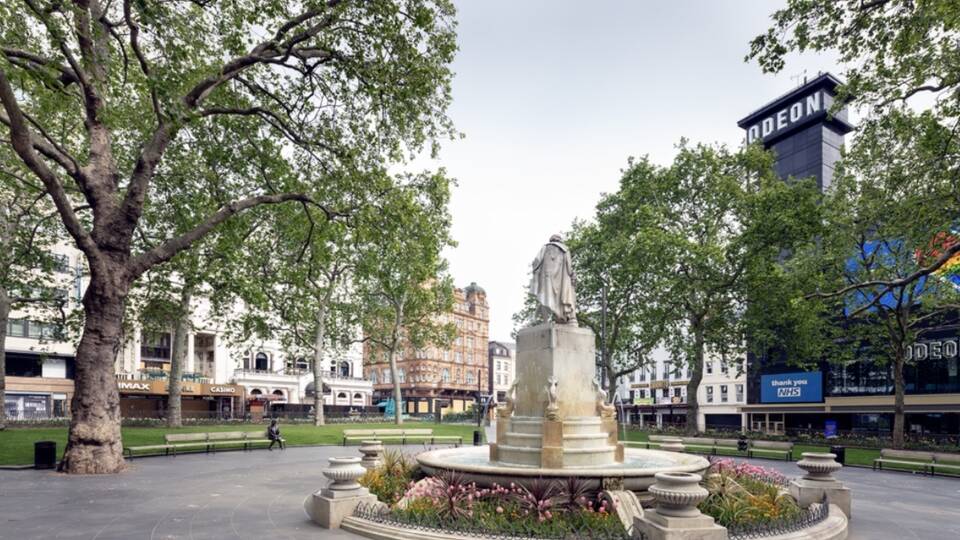 Duel Purpose
Throughout the 17th century, Leicester Square was a notorious duelling location. Famous duels are said to have occurred here, including one between a Captain French and Captain Coote.