What's On

FREE Harry Potter Screening at Cineworld Leicester Square

Calling all Potter fans! Get your FREE ticket to the Father's Day screening of Harry Potter and the Philosopher's Stone at Cineworld in Leicester Square.
Dates

15/06/2019 - 15/06/2019

Location

5-6 Leicester Square, WC2H 7NA

Price

FREE
Celebrate Father's Day with the magic of Harry PotterAre you potter's for Harry Potter?Don't miss our FREE screening of Harry Potter and the Philosopher's Stone at
Cineworld in Leicester Square
at 10am on Saturday 15
th
June 2019.Coming back to Cineworld for one day only, and just in time for Father's Day! Relive the magical wizarding world of Hogwarts, Harry and friends in all its enchanting big-screen glory.Tickets are limited and running on a first come first serve basis so reserve yours whilst you can.It's been 18 years since the very first Harry Potter film was shown on Cineworld's cinema screen, so what are you waiting for?Family-friendly and frugal Father's Day activitiesWhen it comes to sitting down as a family to watch a film, the love for the wizarding world holds no boundaries for Muggles. Our recent survey revealed that the
Harry Potter
franchise was voted the nation's favourite film.The wizarding world earned a fifth (22%) of the nation's vote as your favourite film franchise to watch together with their loved ones, closely followed by The Marvel Universe franchise of films (17%) and
Toy Story
(15%).So, we thought we'd do everyone a favour and bring the film to the cinema once again, especially for Father's Day.It's free and it'll be so much fun so don't miss out on this totally FREE and magical revisit of Harry Potter and the Philosopher's stone.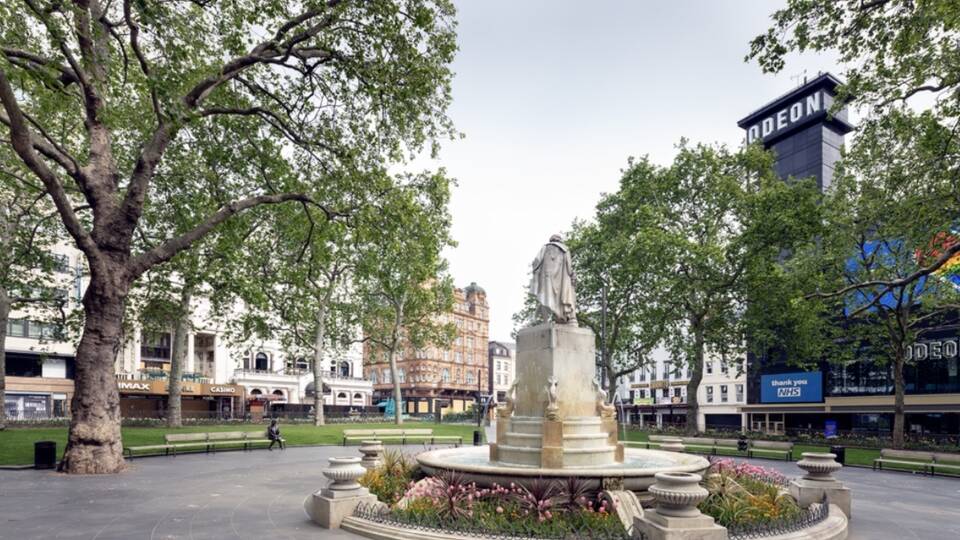 Covent Garden to Leicester Square
Throughout the 17th century, Leicester Square was a notorious duelling location. Famous duels are said to have occurred here, including one between a Captain French and Captain Coote.