What's On

FrightFest 2019 at Cineworld and Prince Charles Cinema

From unseen forces to dangerous desires, the remorseful living to remorseless dead, Arrow Video FrightFest 2019 returns, bringing you the finest films that will leave you cowering in fear.
Dates

22/08/2019 - 22/08/2019

Location

Cineworld and Prince Charles Cinema, Leicester Square

Price

From £14.50
The moment you've been dying forCelebrating it's 20
th
anniversary, Arrow FrightFest returns to London's West End.Unleashing the newest creations from both upcoming and established filmmakers, it's the UK's biggest and boldest horror and fantasy film festival.Running from 22
nd
– 23
rd
August 2019, this year's five-day fear-a-thon includes a record-breaking 78 film screenings, from 14 countries and six continents, showing in both
Cineworld
and
Prince Charles Cinema
in Leicester Square.Tickets are priced from £14.50 and can be purchase at any time right up to each film screening.So, get ready to creep it real with #ArrowFrightFest2019!A killer line-up of filmsCreated by Paul McEvoy, Ian Rattray and Alan Jones, FrightFest staged its first event in 2000 at the Prince Charles Cinema in Leicester Square. Each year has topped the previous, making this the go-to event of the season.So, pop out the popcorn and prepare for the streets to come alive with the walking dead as Arrow Video FrightFest 2019 returns to London's home of film and entertainment.This year, the festival kick starts with the UK premiere of Ant Timpson's deviously edgy stunner '
Come to Daddy
', starring Elijah Wood, and reaches its bloody conclusion with the World premiere of Abner Pastoll's superbly crafted crime story, '
A Good Woman is Hard to Find
'.Once thing is for sure, you'll be shivering for more!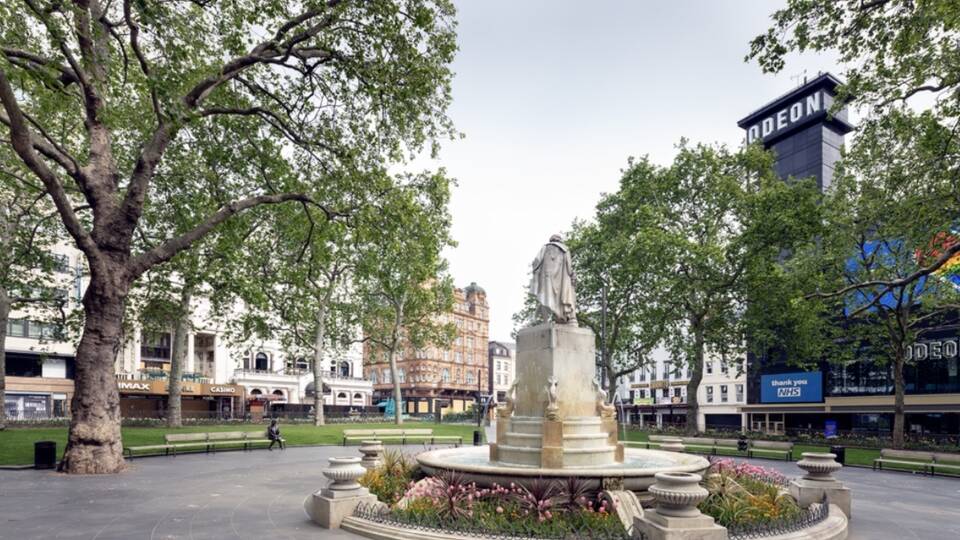 Newton to Shakespeare
Leicester square has been home to a number of historical figures. Statues of William Hogarth, Sir Joshua Reynolds, John Hunter and Sir Isaac Newton have all featured in the gardens, which at the centre, permanently showcases William Shakespeare.