What's On

Love Letters at Theatre Royal Haymarket

Filled with a a decidedly Covid-era piquancy, explore the bittersweet tale of two people physically separated yet brought together by candid communication.
Dates

03/12/2020 - 03/12/2020

Location

Theatre Royal Haymarket, 18 Suffolk Street, SW1Y 4HT

Price

From £22 per person
Immerse yourself in the tender, tragi-comic story of the shared nostalgia, missed opportunities, and deep closeness of two lifelong, complicated friends with Love Letters at the Theatre Royal, Haymarket.Running from 3
rd
December 2020 – 7
th
February 2021, is a must-see show this season with tickets from as little at £22 per person.A play that could have been written for the Covid era, Love Letters is about two people physically separated yet brought together by candid communication and shared confidences, a romance blossoming across the miles and the years.When the young Andrew Makepeace Ladd III accepts an invitation to Melissa Gardner's birthday party, Melissa writes him a thank you note… and a unique romantic friendship and delicately warm correspondence destined to last for almost half a century is born.Love Letters first opened in New York in 1989 and was a finalist in the 1990 Pulitzer Prize for Drama. Gaining huge popularity, it has since played in theatres across the globe, attracting both real-life and on-screen couples to star as the protagonists. The last Broadway production in 2014 featured Mia Farrow and Brian Dennehy.See Martin Shaw and Jenny Seagrove together again, live on stage in a heartwarming love story.
Book your tickets online here
. Or, call using the following details:T: +44 (0)20 7930 8800
The Theatre Royal, Haymarket will be operating in line with the latest government guidelines (including the wearing of face masks and social distancing) in order to ensure that customers can enjoy their visit in a safe and comfortable environment. Full information will be provided with tickets.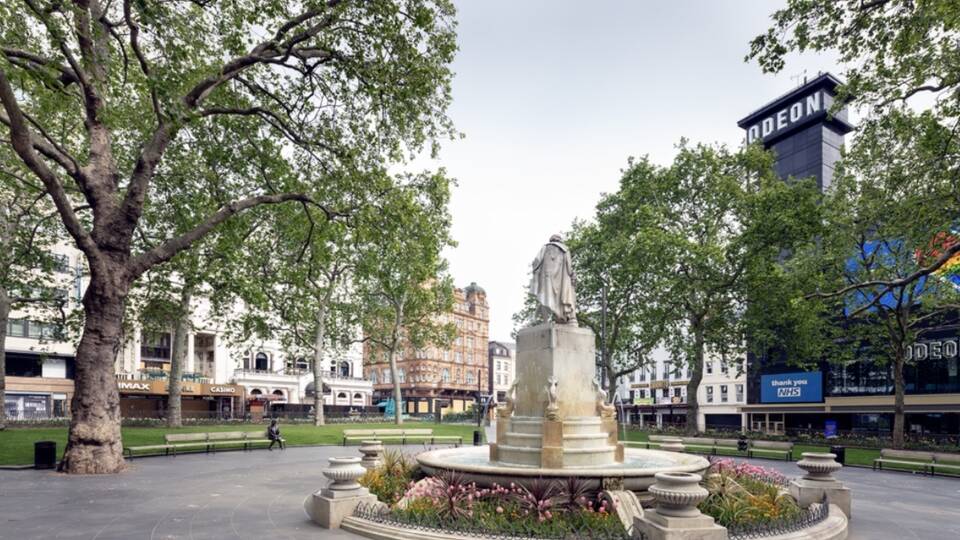 Duel Purpose
The tube journey on the Piccadilly line between Leicester Square and Covent Garden is London's shortest, travelling only 260 metres. It lasts only 45 seconds and at £29.81 per mile, is one of the worlds' most expensive rail journeys – enough of an incentive to take the scenic route and walk.