What's On

Mind-blowing Christmas Day experiences at BODY WORLDS London

Perfect for tourists or if you fancy something totally different, try a trip to one of the only West End exhibitions that's open on Christmas Day!
Dates

25/12/2019 - 25/12/2019

Location

BOBY WORLDS London, London Pavilion, 1 Piccadilly Circus, W1J 0DA

Price

££
Sparking curiosity and awe world-wide, Dr Gunther von Hagens' renowned exhibition of real human bodies is the only central London attraction (that we know of) that's open on Christmas Day.Offering a brain-busting experience of specially preserved (plastinated) bodies, it's a must-see, jaw-dropping exhibition. Tickets cost from £16 and bookings are available from from 11am – 5.15pm on Wednesday 25
th
December 2019.Open 365 days a year,
BODY WORLDS London
is the perfect way to spend Christmas a not-so traditional way.We recommend booking your tickets in advance to ensure you're all booked in.
Reserve them online here
. Or, call or email using the following details.T: 0330 223 3233E:
info@bodyworlds.co.uk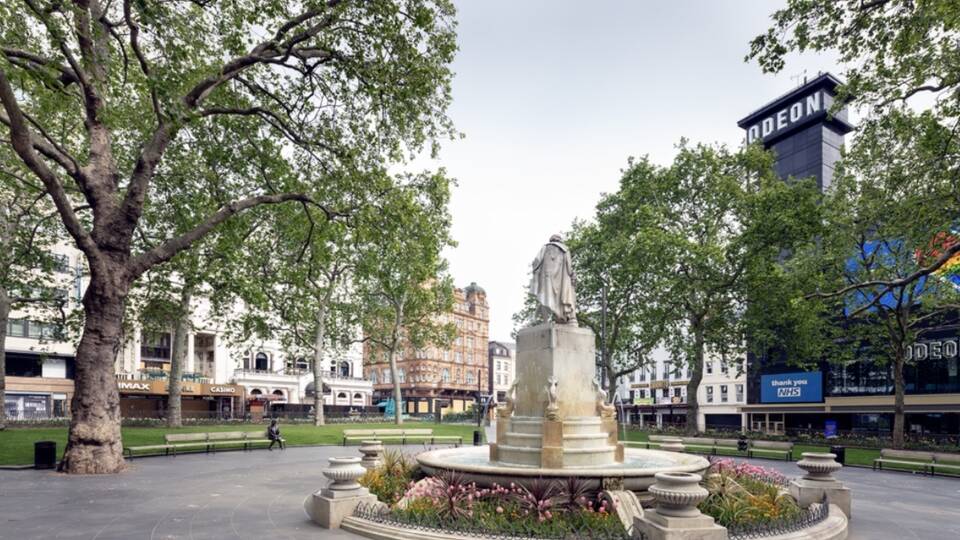 Red Square
In 1849, whilst in London, Karl Marx lived in the German Hotel, which is now Leicester House.