What's On

Pre-theatre Dining at Cafe Fiori
Dates

10/10/2018 - 10/10/2018

Location

42 Cranbourn Street, WC2H 7AN

Price

££
Pre-theatre DiningExperience the best of film and theatre in the heart of London's entertainment disrtict. Dine out till you heart is content whenever you're in the West End.Enjoy this pre-theatre menu and delight your senses to one of the best Italian restaurants in the West End.
View the pre-theatre menu here
.Delicious ItalianFiori occupies a central position on busy Cranbourn Street just off Leicester Square and close to Piccadilly Circus. With the numerous theatres and cinemas the West End has to offer just minutes' walk away, Café Fiori makes a great spot to visit pre-show.Cafe Fiori is open until 2am, and 5am on the weekends, meaning you can even grab a bite post show too.
Find out more here
.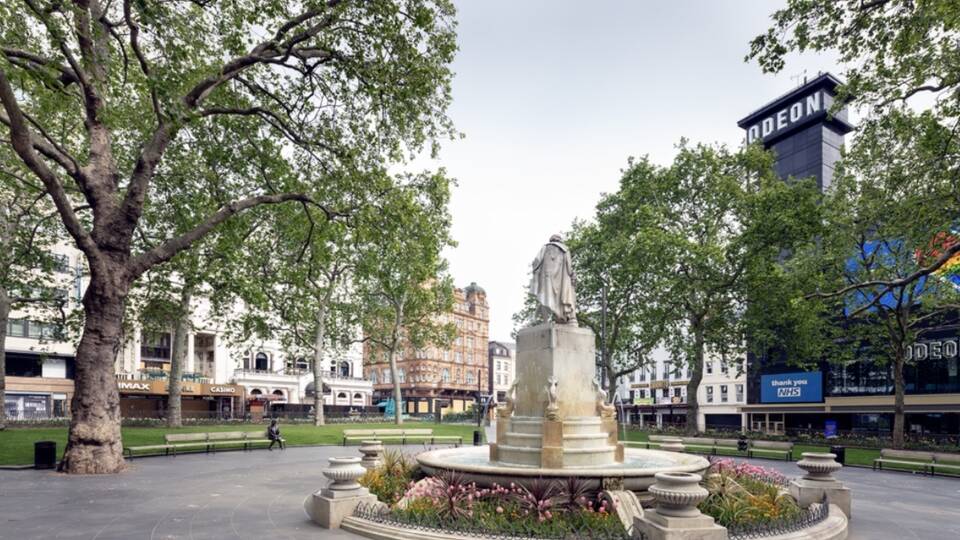 Red Square
The tube journey on the Piccadilly line between Leicester Square and Covent Garden is London's shortest, travelling only 260 metres. It lasts only 45 seconds and at £29.81 per mile, is one of the worlds' most expensive rail journeys – enough of an incentive to take the scenic route and walk.