What's On

The Aeronauts: BFI London Film Festival Mayor of London's Gala

Those who dare, discover. So, discover the star-studded red-carpet premiere in Leicester Square with a fantastic film brought to you by Director Tom Harper.
Dates

07/10/2019 - 07/10/2019

Location

22-24 Leicester Square, WC2H 7LQ

Price

££
Don't miss The Mayor of London's gala film premiere, The Aeronauts, at
ODEON Luxe Leicester Square
on Sunday 6
th
October 2019, for the
63rd BFI London Film Festival
.Would you dare to venture to the outer reaches of the atmosphere with just a balloon, some gas and a wicker basket beneath?Join Amelia Wren and James Glaisher as they embark on mankind's highest-ever balloon voyage in the interest of studying the weather. But they have to stop bickering first.Based on a composite of adventurers and the stories of their exploits, The Aeronauts seeks to understand people who push themselves beyond the limits to make new discoveries and redefine the boundaries of what is possible. If you are squeamish about heights, prepare to watch this from behind your fingers!Starring Eddie Redmayne, Felicity Jones, Himesh Patel, Anne Reid and Tom Courtenay, it's looking like a star-studded red-carpet affair.
Be the first to see the film and get your tickets online here
. Or, head to the Leicester Square BFI LFF ticket booth.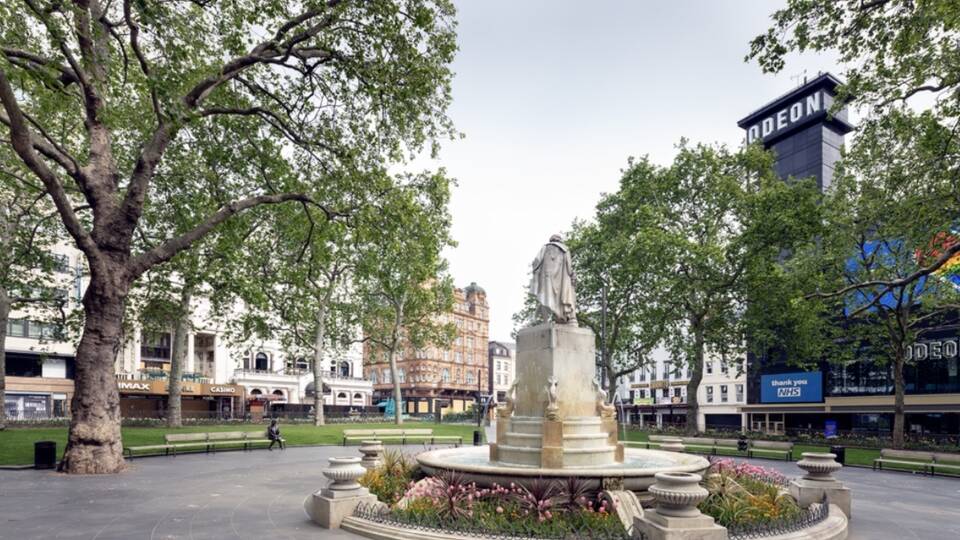 Newton to Shakespeare
Leicester square has been home to a number of historical figures. Statues of William Hogarth, Sir Joshua Reynolds, John Hunter and Sir Isaac Newton have all featured in the gardens, which at the centre, permanently showcases William Shakespeare.