What's On

Veganuary at Maison Du Mezze
Dates

01/01/2019 - 01/01/2019

Location

14 Leicester Square, WC2H 7NG

Price

££
Going Vegan for January?In case you haven't heard, it's Veganuary and if you've ever thought about going vegan - now is a great time to try it!To commemorate the month, Maison Du Mezze have mixed up a very special Middle Eastern inspired menu, just for you.So, what are you waiting for? Pop-in to sample the delicious menu today. Get a very special two-course meal from the set vegan menu for just £14.95, including a soft drink.
Reserve your table online here
, or by email info@maisondumezze.com or telephone 020 3011 1114.The legal bit...As with all special offers and menu selections, they come with a couple of terms. Don't worry we've kept them short and sweet:
Offer valid from 1st - 31st January 2019, subject to availability
Offer valid from 12 noon daily on dishes from the vegan menu only
Cannot be used in conjunction with any other offer, special menu or promotion
Visit Maison Du Mezze online
.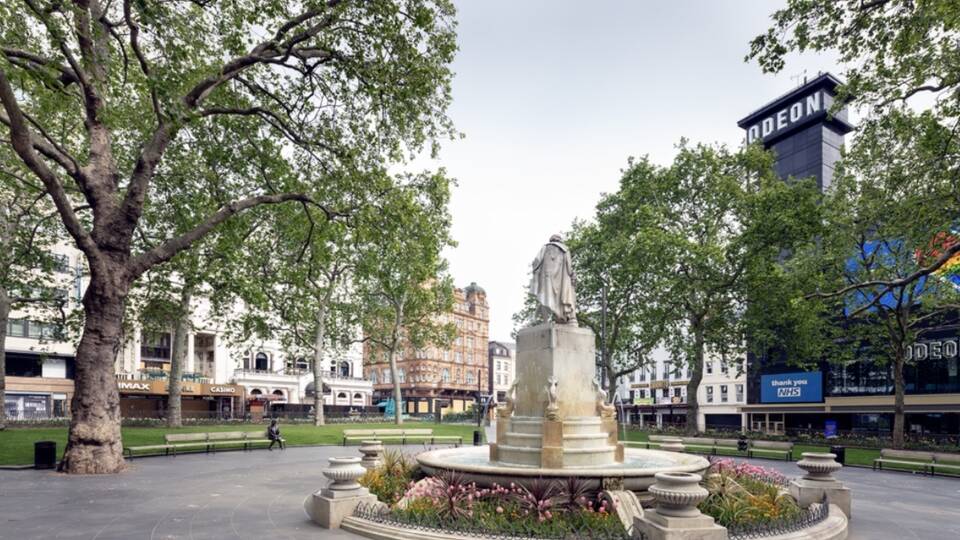 Newton to Shakespeare
Leicester square has been home to a number of historical figures. Statues of William Hogarth, Sir Joshua Reynolds, John Hunter and Sir Isaac Newton have all featured in the gardens, which at the centre, permanently showcases William Shakespeare.